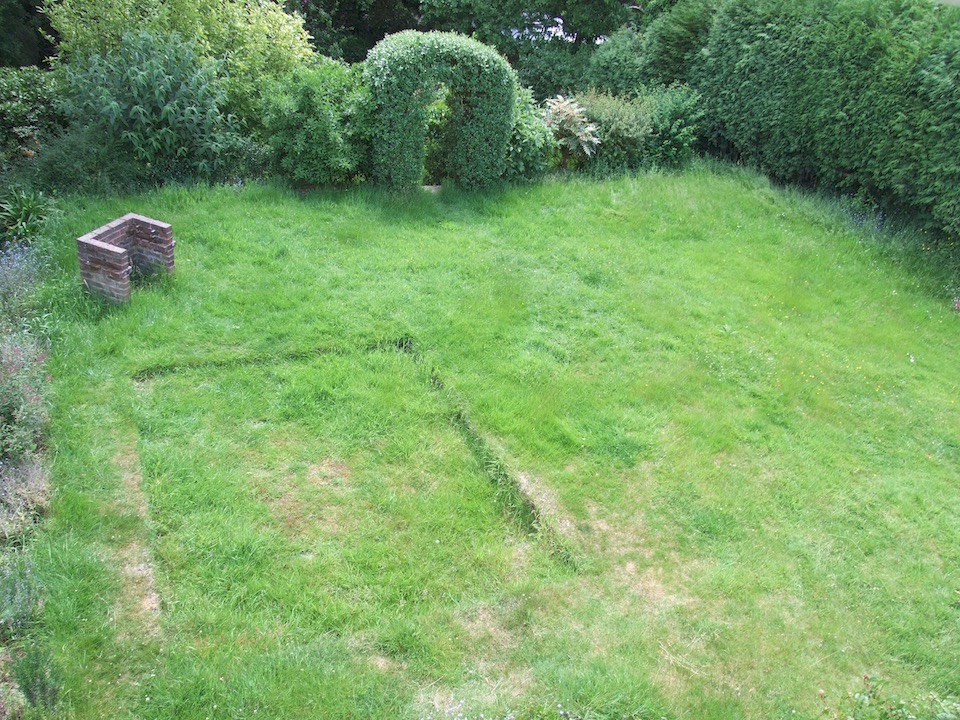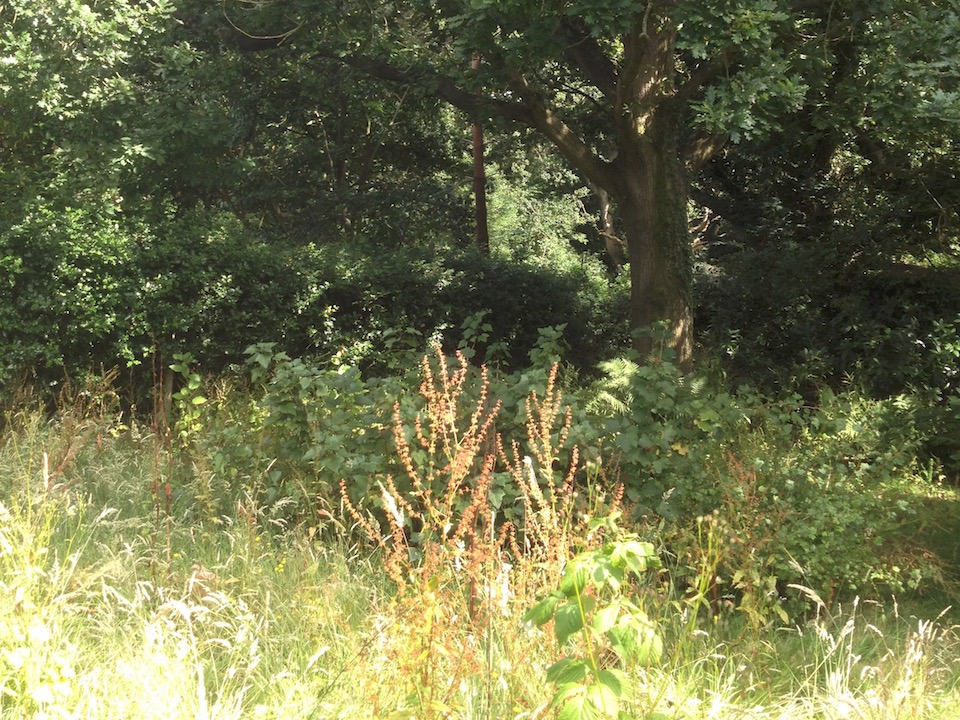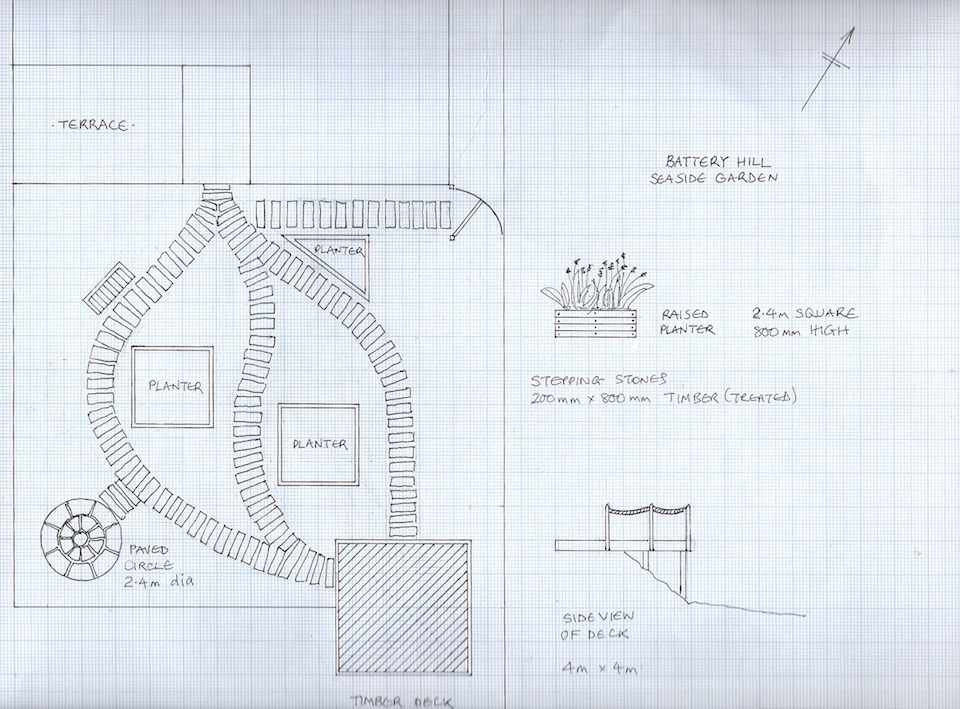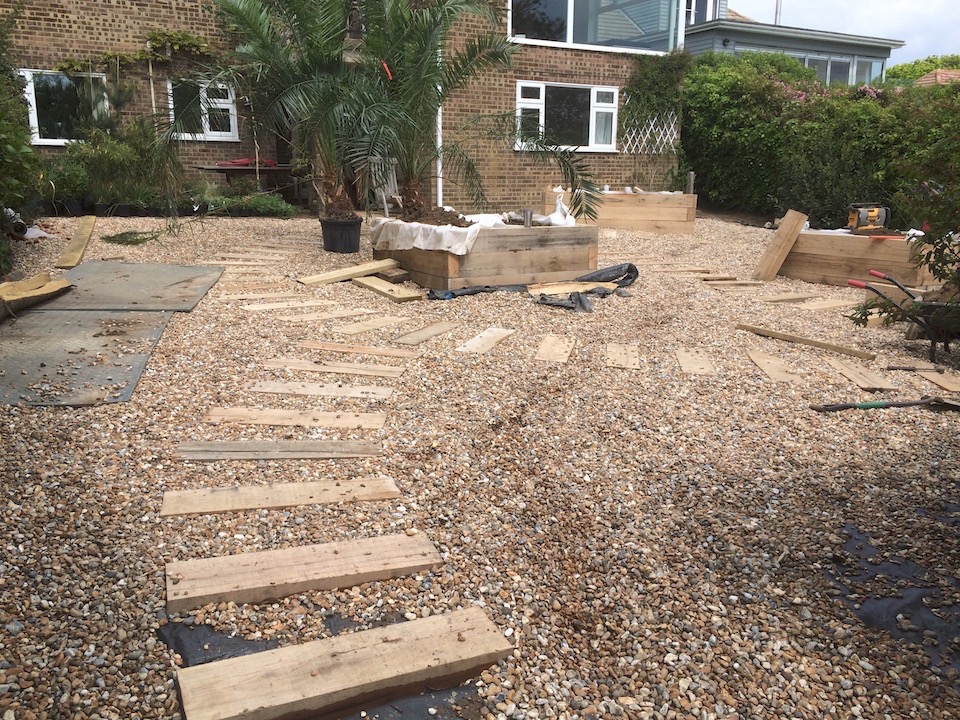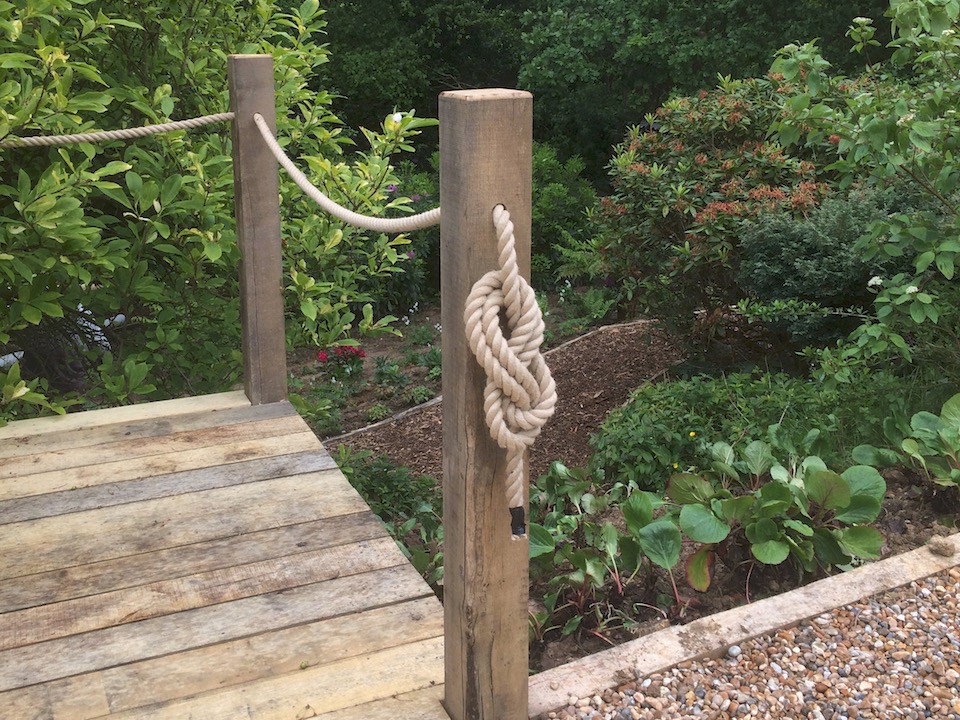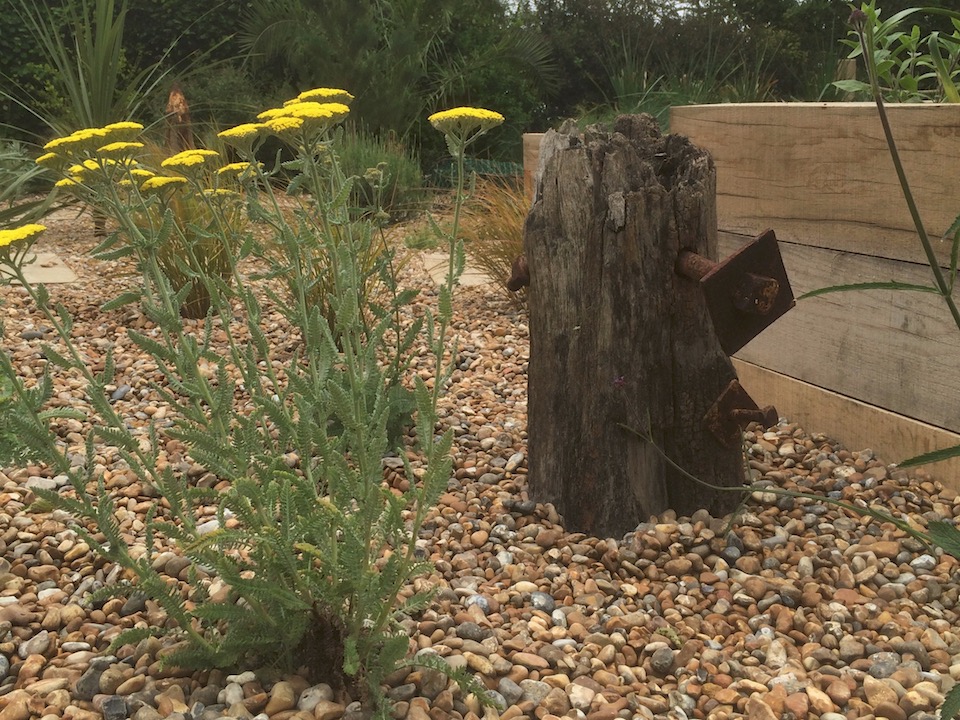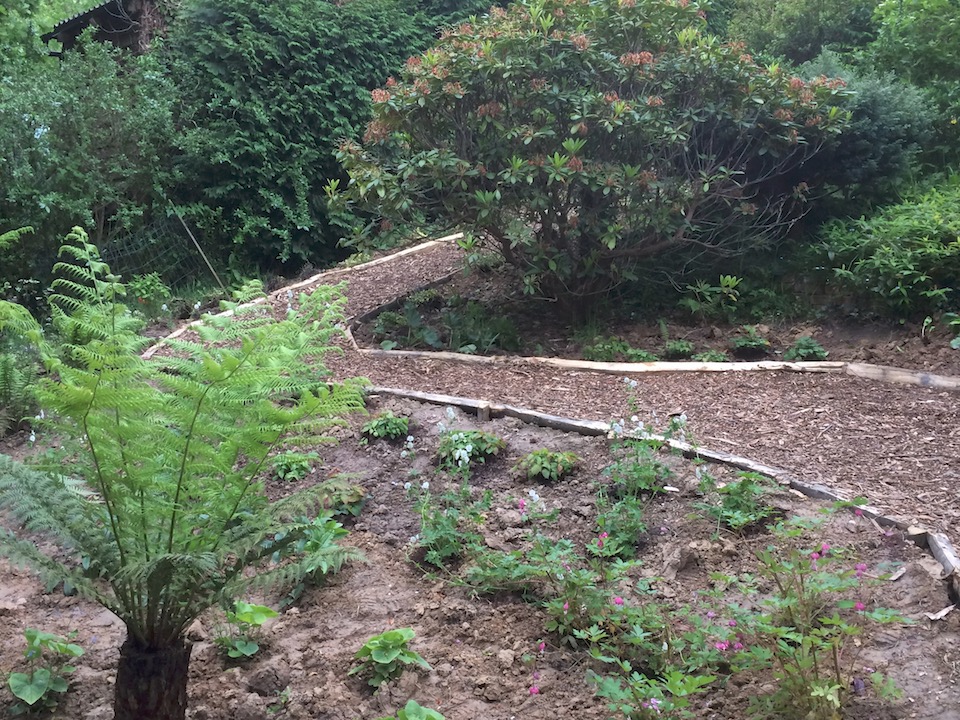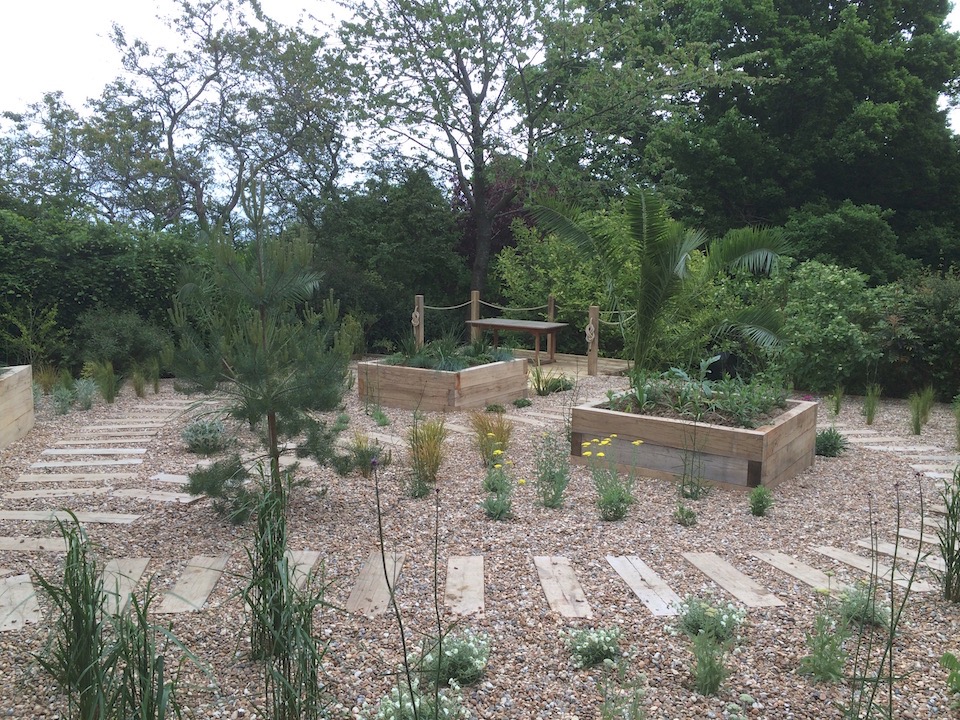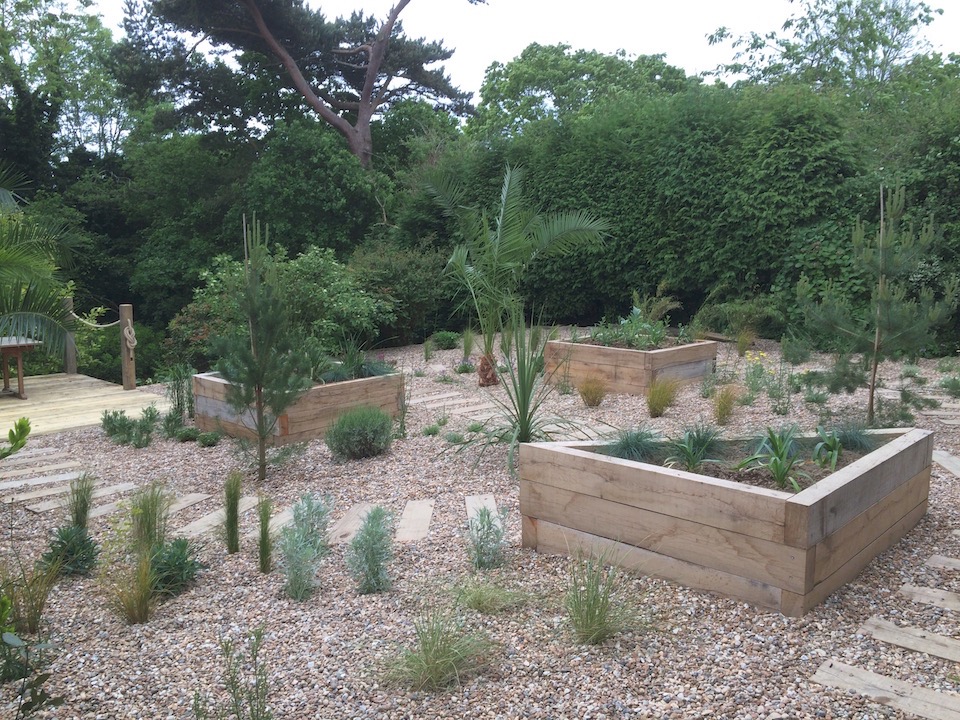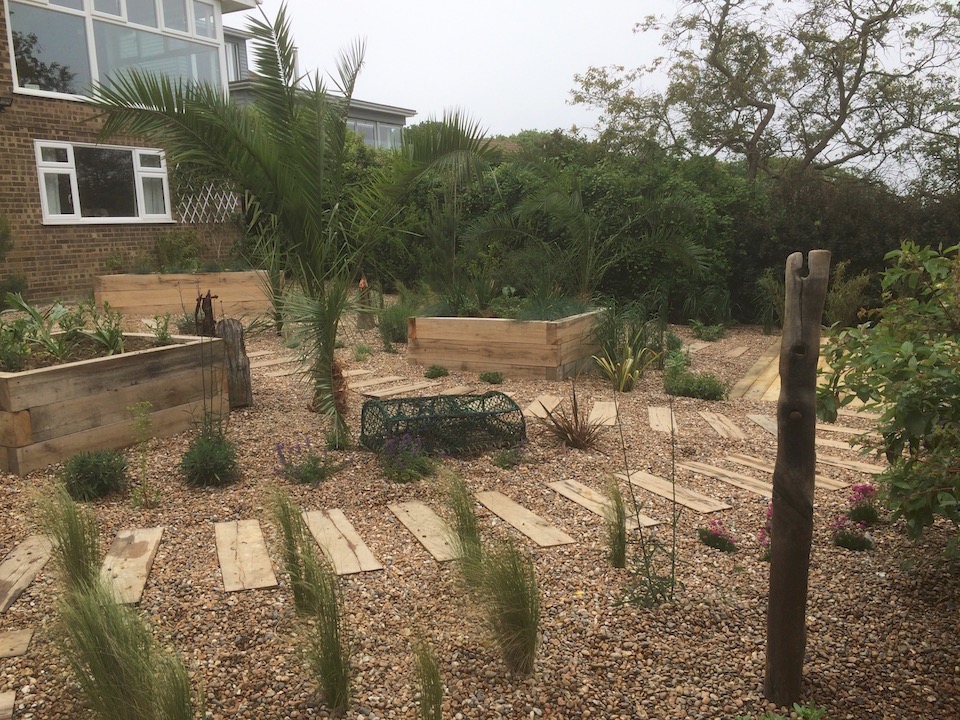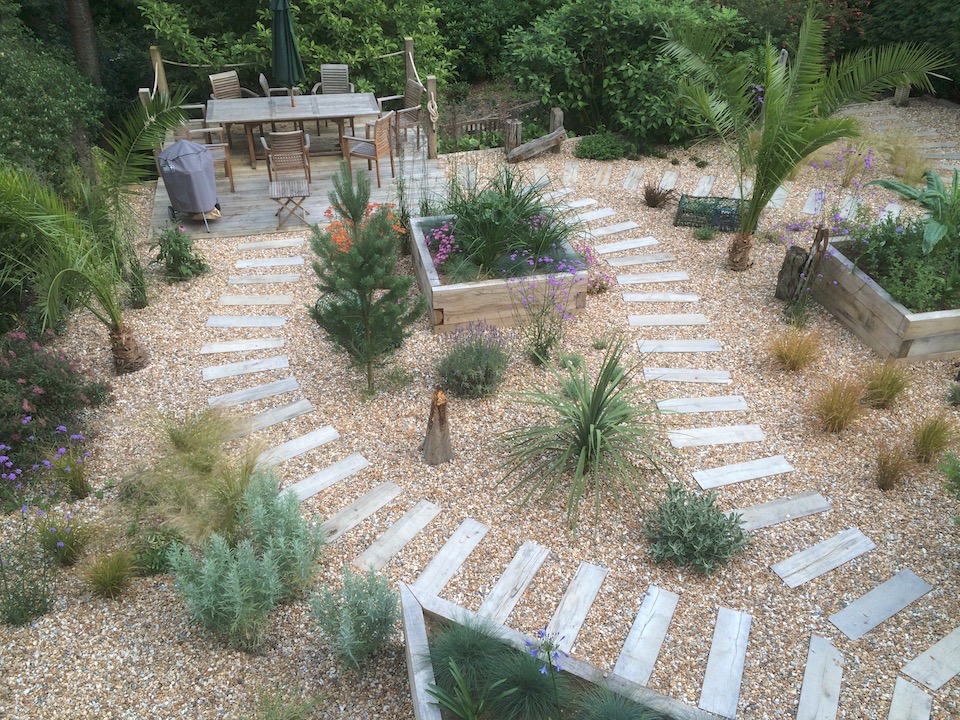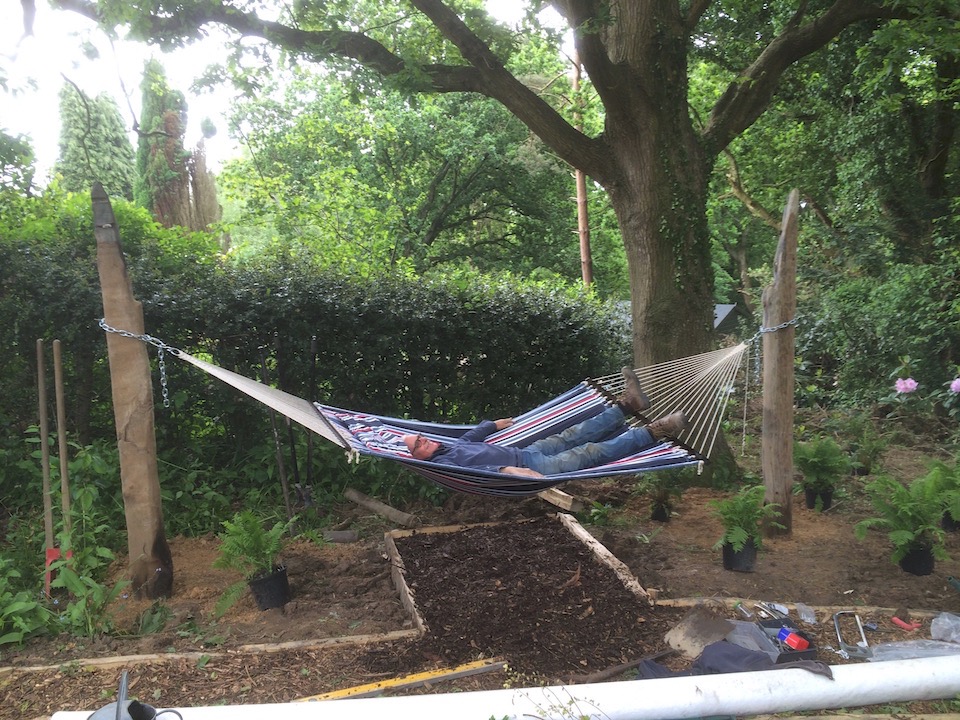 Battery Hill – Fairlight seaside garden
This was probably my most challenging project to date. Not just one, but three gardens, all on a sloping site. The upper floor of the house has stunning views across Rye Bay and the distant coast of France can be seen on clear days.
Garden one, at the front of the house was mainly grass with a couple of ill-defined beds. The client needed a hammerhead, to turn cars, so Ecogrid permeable paving was laid, dressed with soil and planted with grass seed. Two new rose beds were created combining shrub and ground cover roses.
Garden two. Below the house was a large expanse of lawn with a sunken area, a brick barbecue and not much else. This was completely stripped out and weedproof membrane was laid. Raised beds were constructed using oak sleepers with stepping stone paths, of the same timber. The whole was them dressed with several tonnes of shingle. Seaside plants – trees, perennials and grasses were then planted through the shingle and in the beds. A large deck was constructed with an oak frame and chestnut boards, partly projecting over the lower garden. All the timber will weather to a lovely silver finish in time.
Garden three. This was best described as an overgrown jungle. All the weeds and self-seeded saplings were stripped out leaving a framework of mature Rhododendrons. A snaking bark path, edged with split chestnut was laid through beds planted with woodland shrubs and perennials. These included Tree Ferns and Gunnera which will quickly mature and create a controlled jungle atmosphere. In addition two tall groynes were sunk in the ground to provide fastenings for a hammock in a shady spot under the mature oak. When we had finished the client said that it had exceeded his expectations!