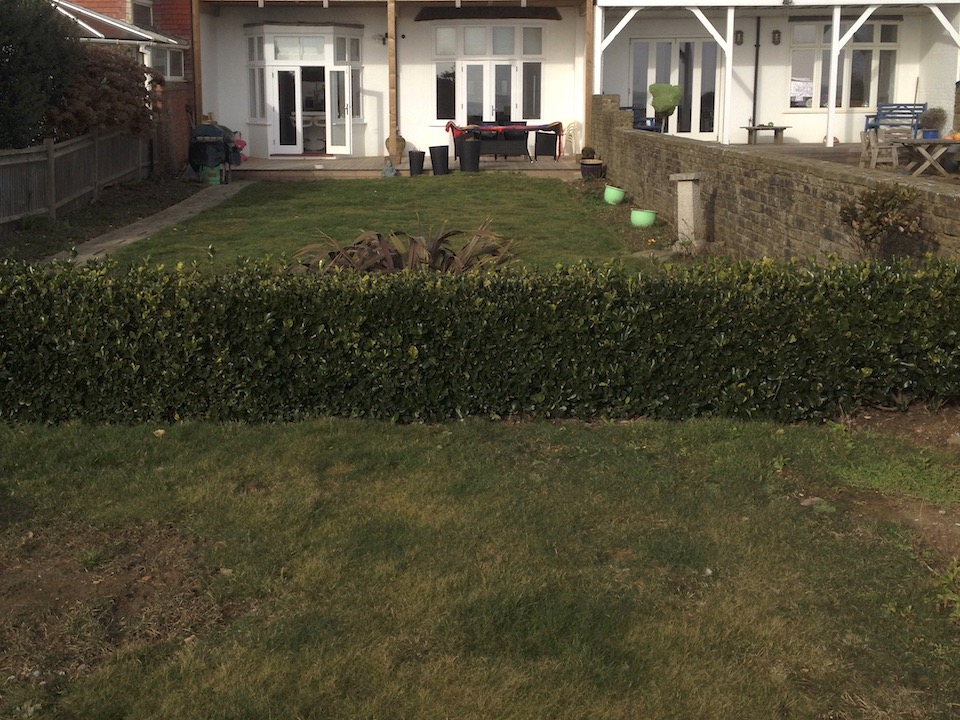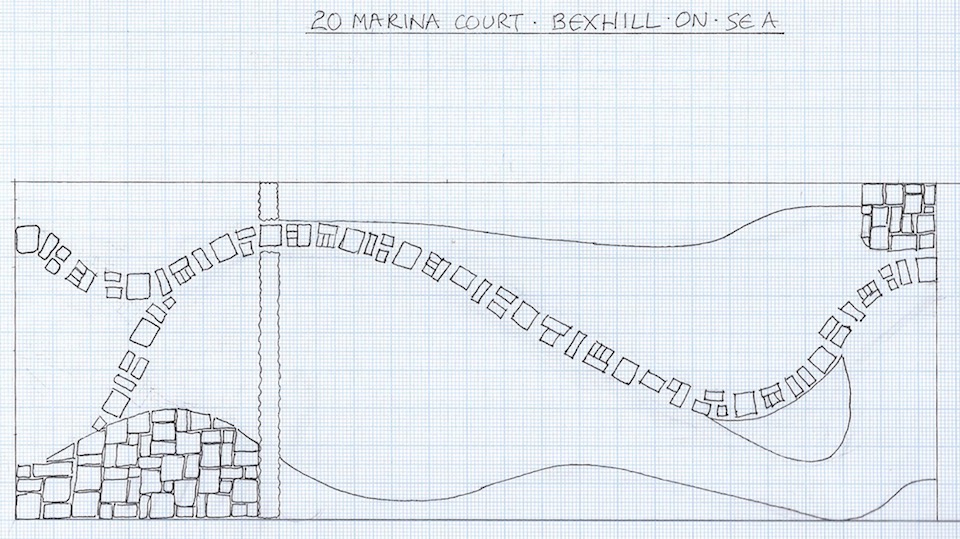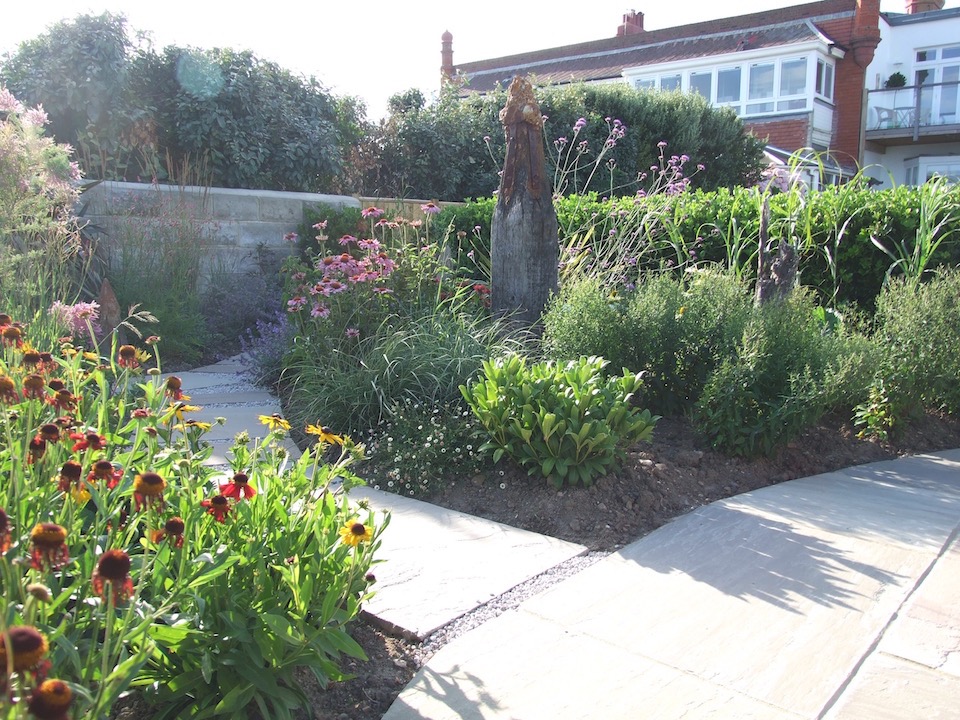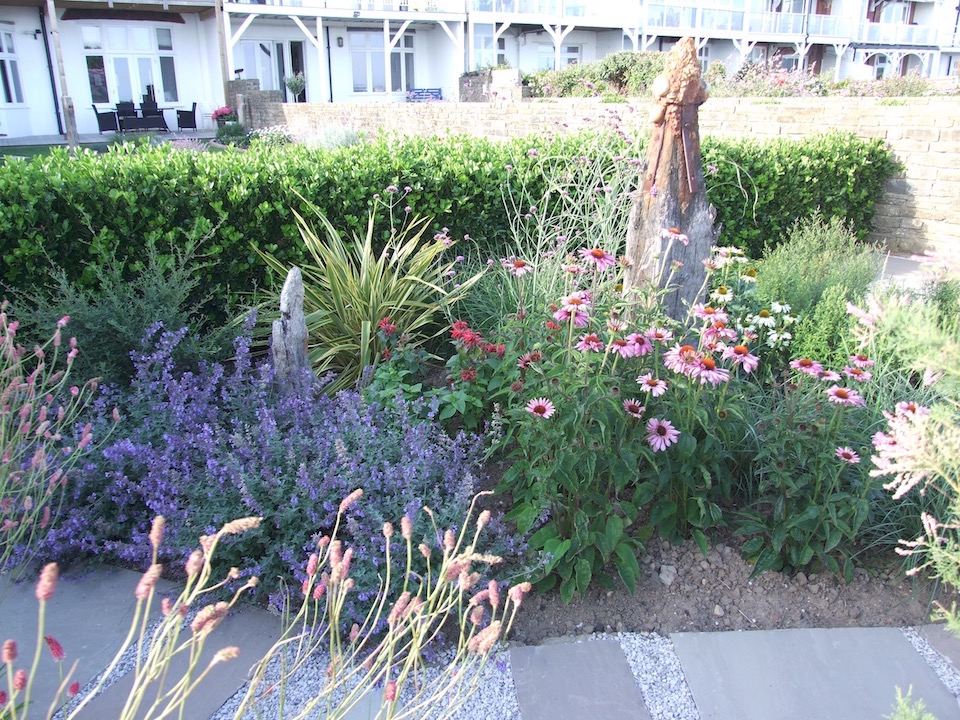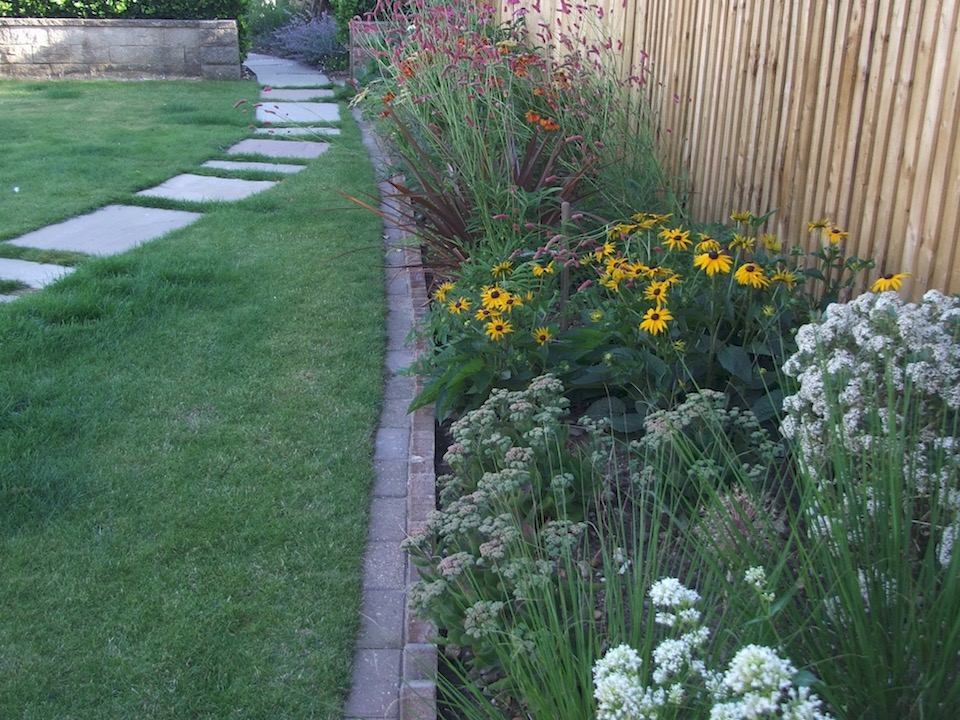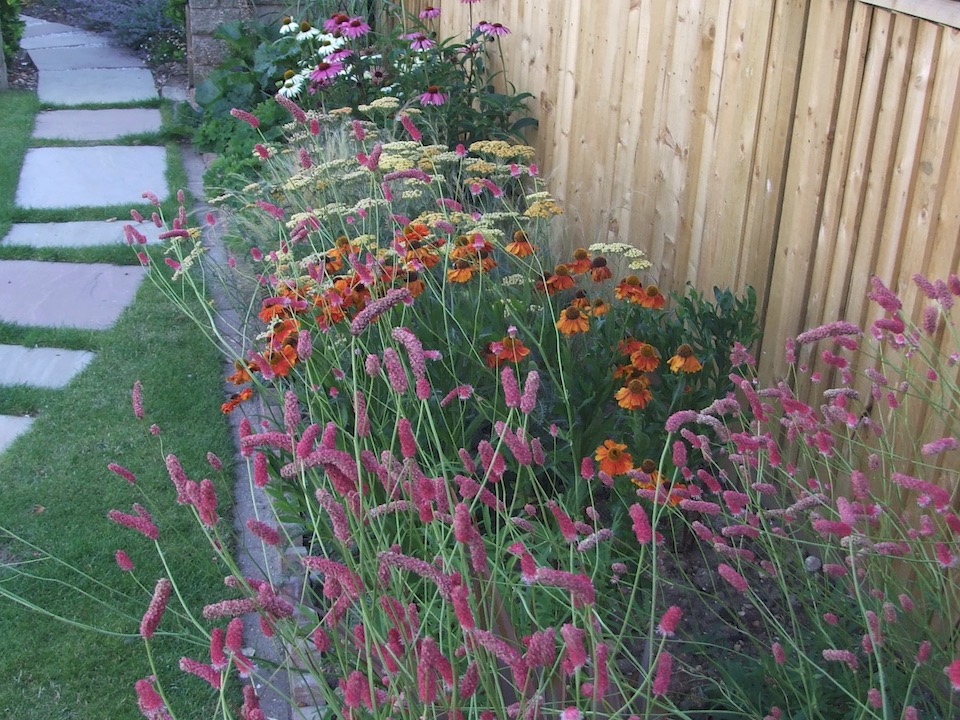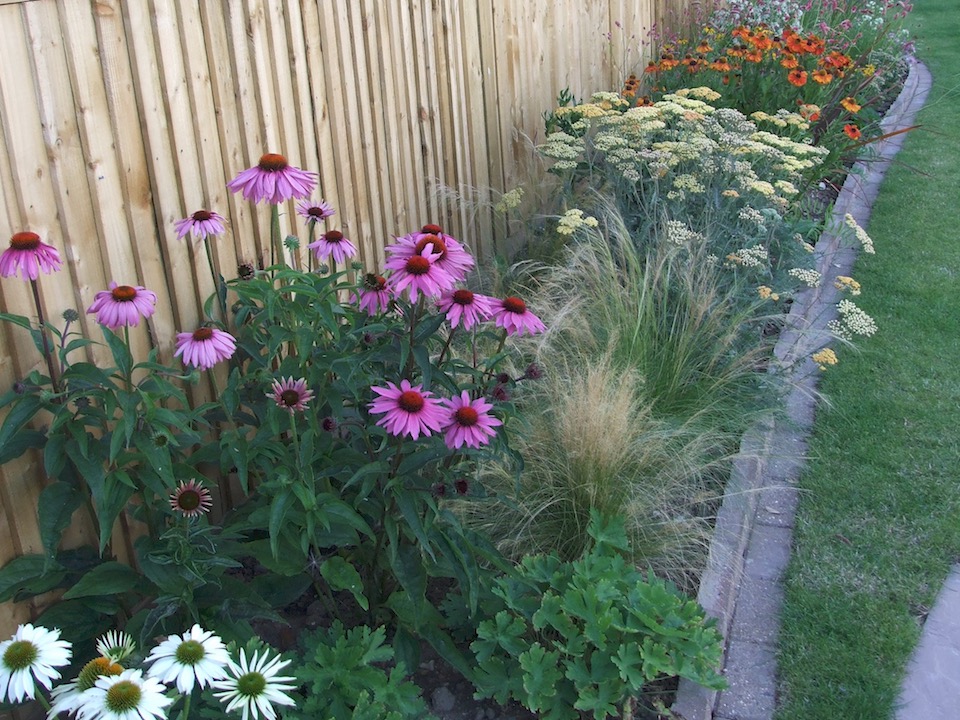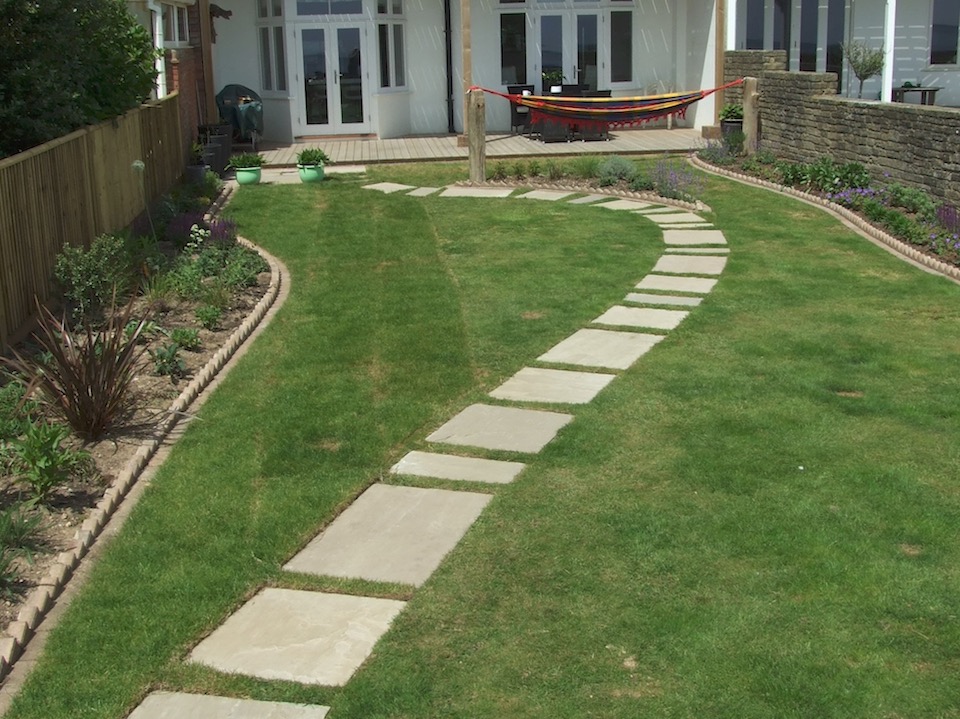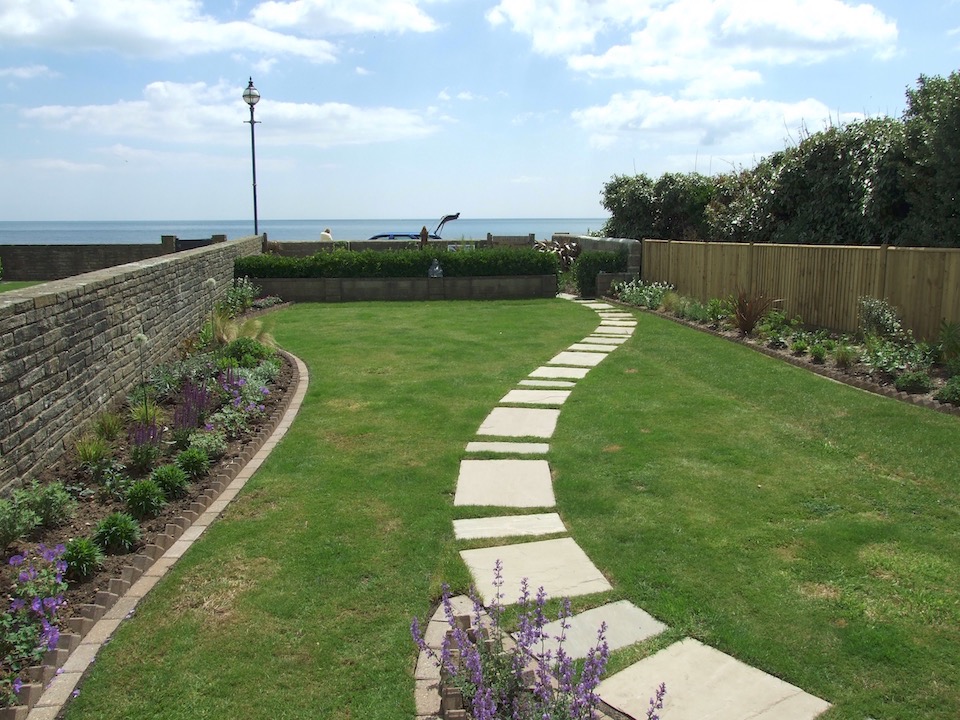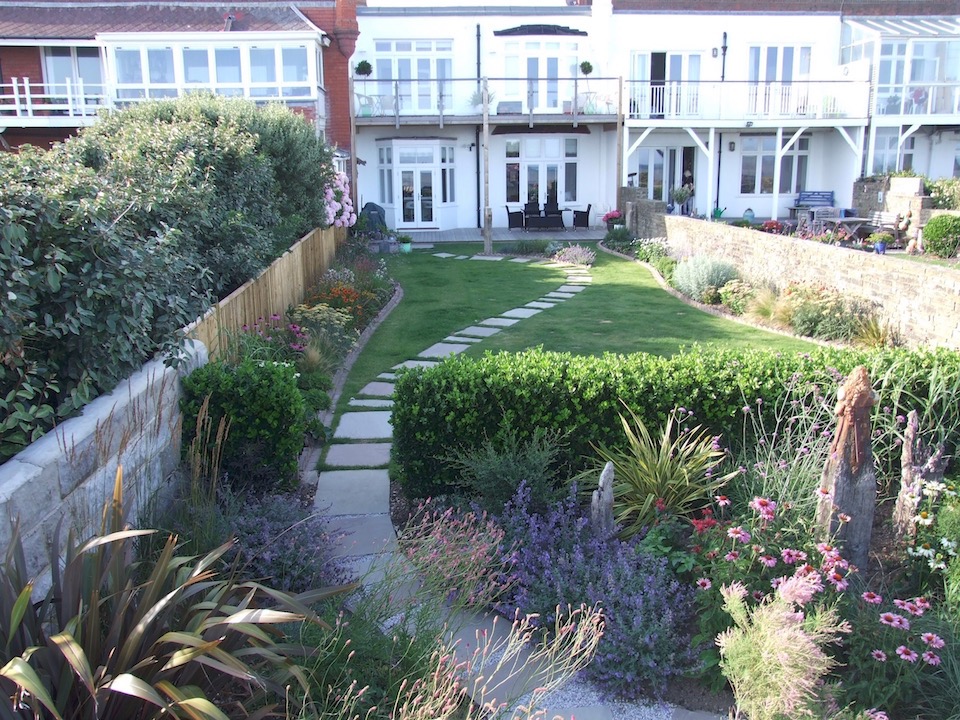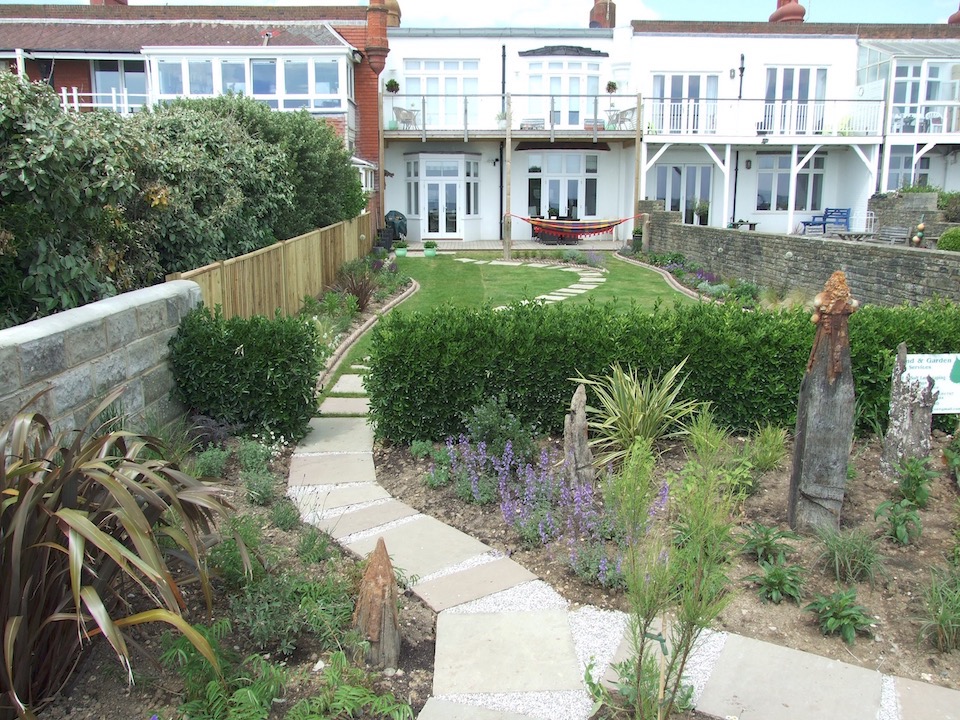 Bexhill-on-Sea garden
Enjoying a prestigious position opening onto the promenade and just metres from the De la Warr Pavilion, this garden just didn't do justice to its location.
The gate from the promenade led into an area of concrete paving and tired grass and beyond a dead straight concrete path led to the house, between narrow parallel borders and a weedy lawn. By removing the concrete and replacing it with a sinuous stepping stone path, echoed by curving flower beds the dynamic of the whole garden was changed. Colourful perennials and shrubs, chosen for their tolerance of sun, salt and wind, were planted and two old groynes erected for a hammock.
The area nearest the sea was transformed with Indian sandstone paving, providing a space for al fresco dining with views of the sea and the distant South Downs. Connecting curving paths were laid between beds filled with seaside plants. Old wood groynes provide sculptural interest and a connection to the nearby beach.