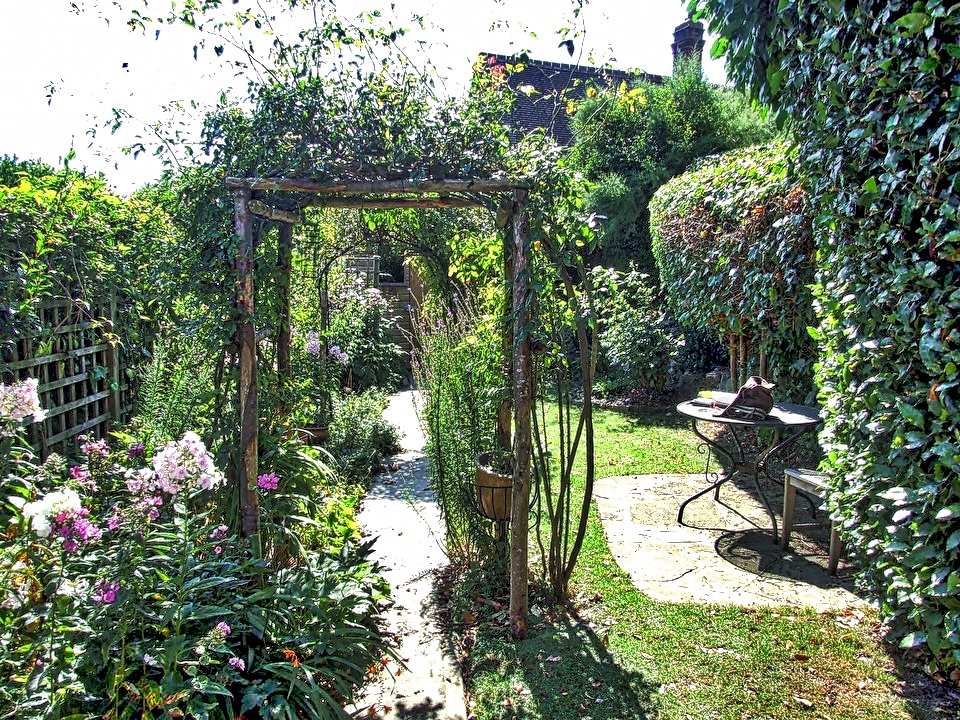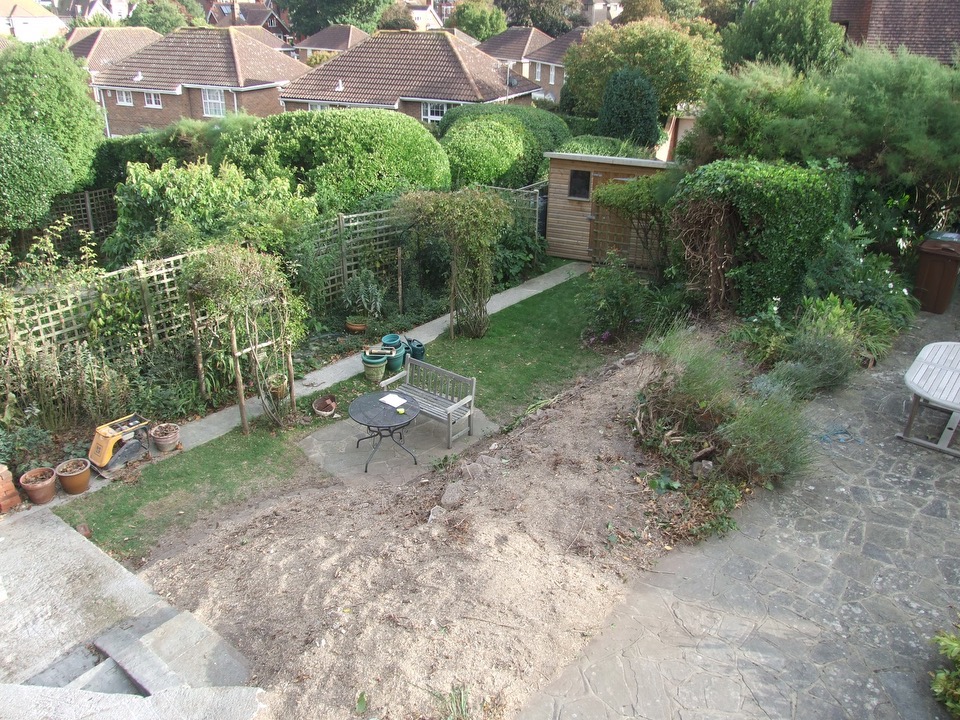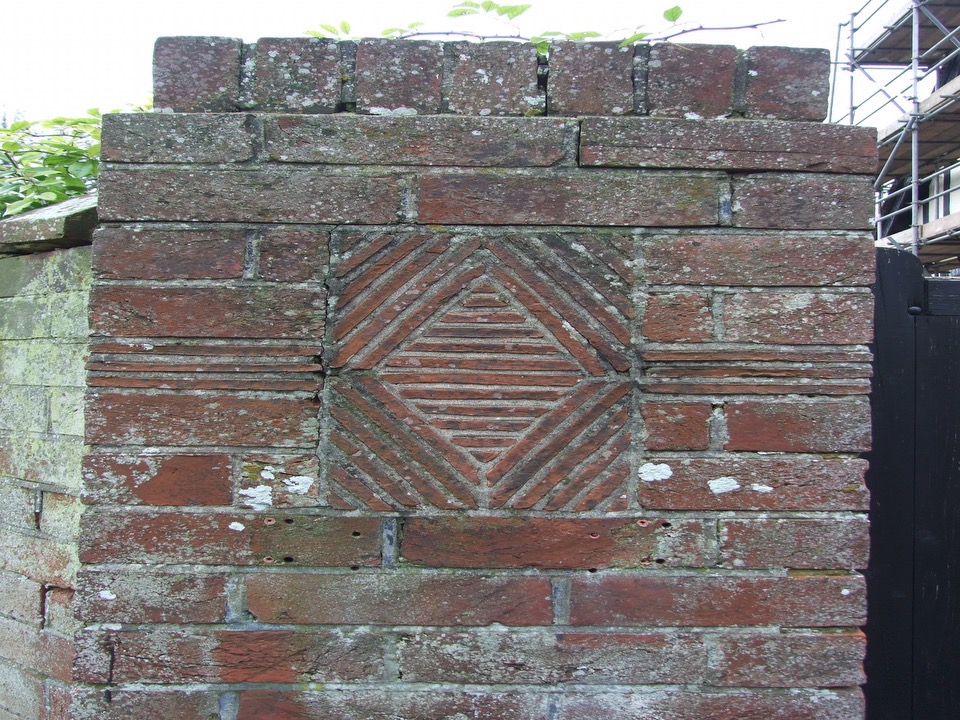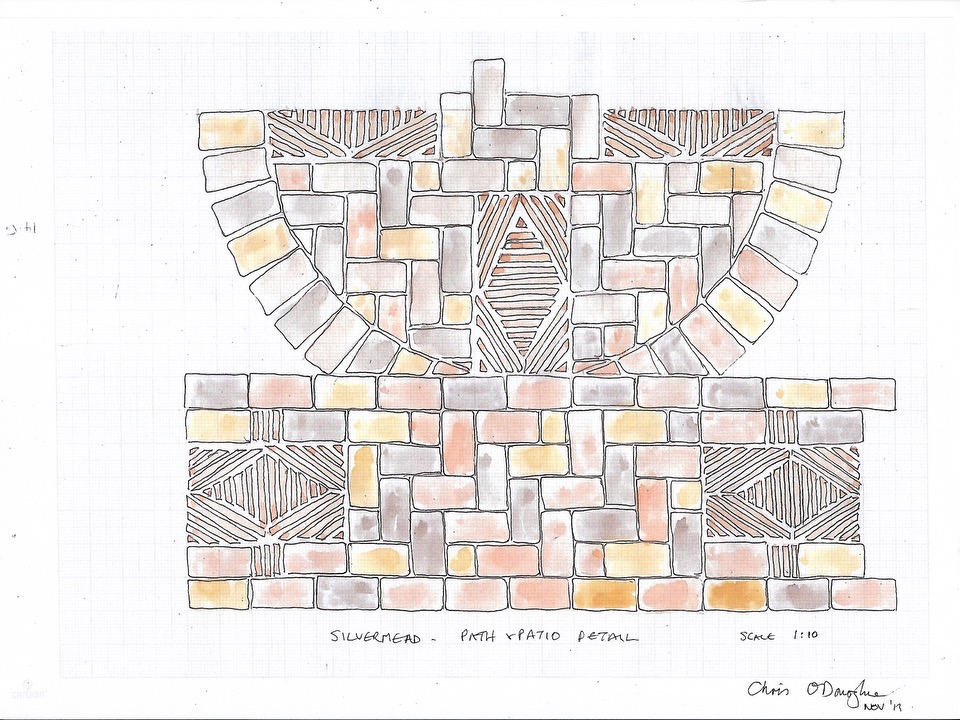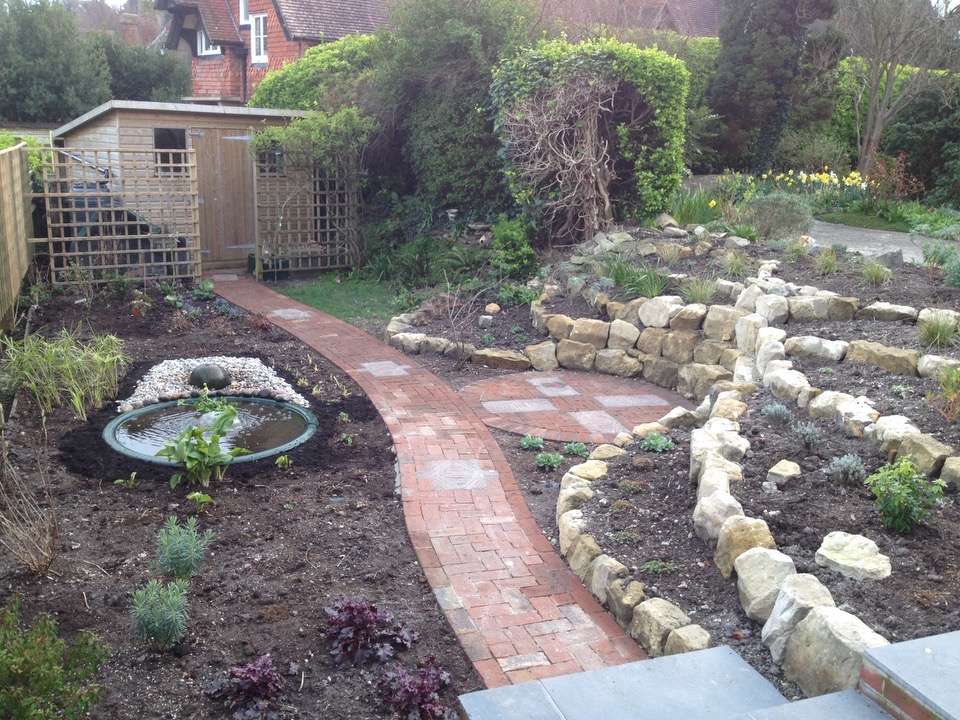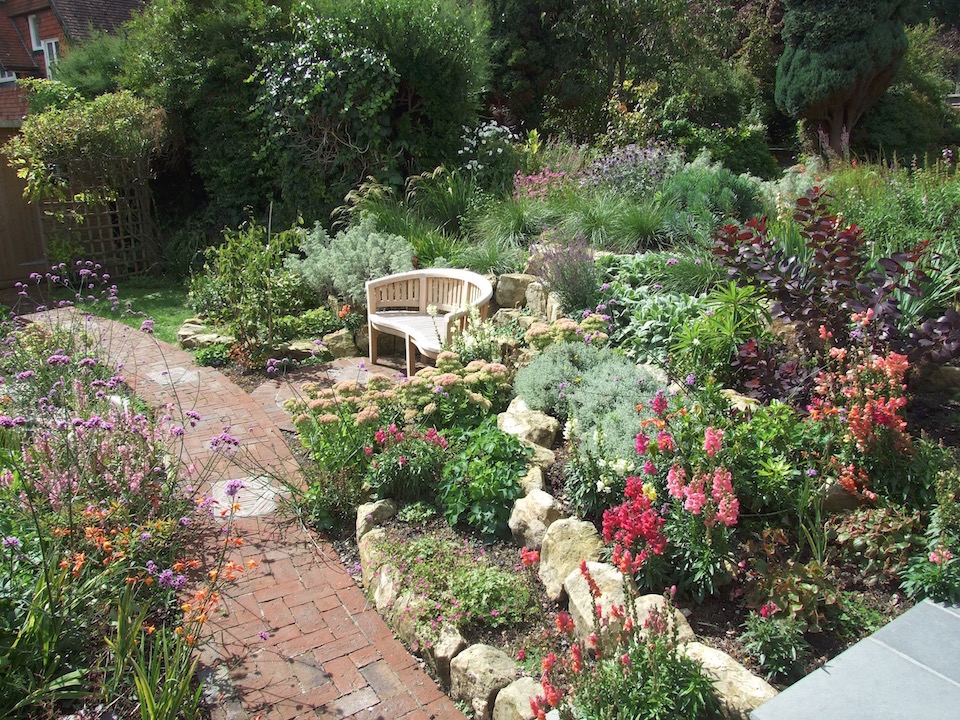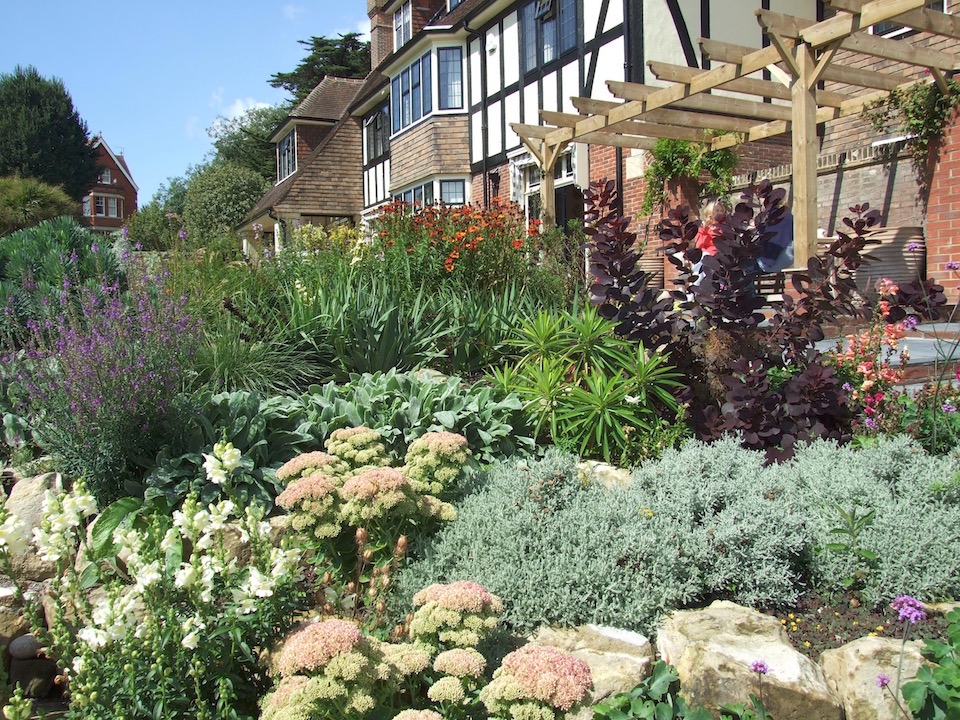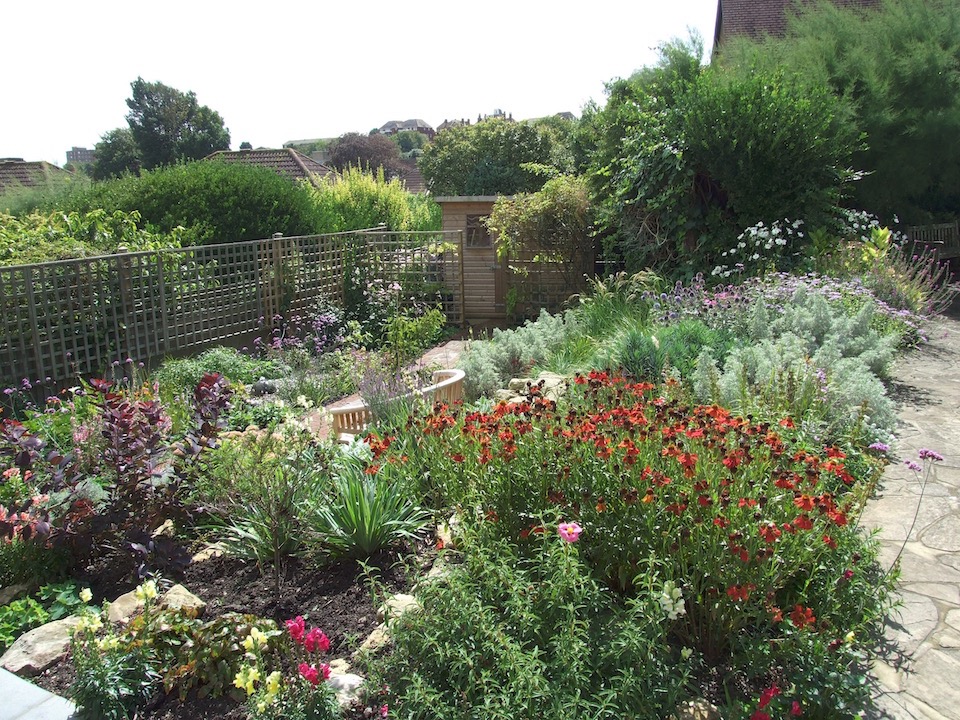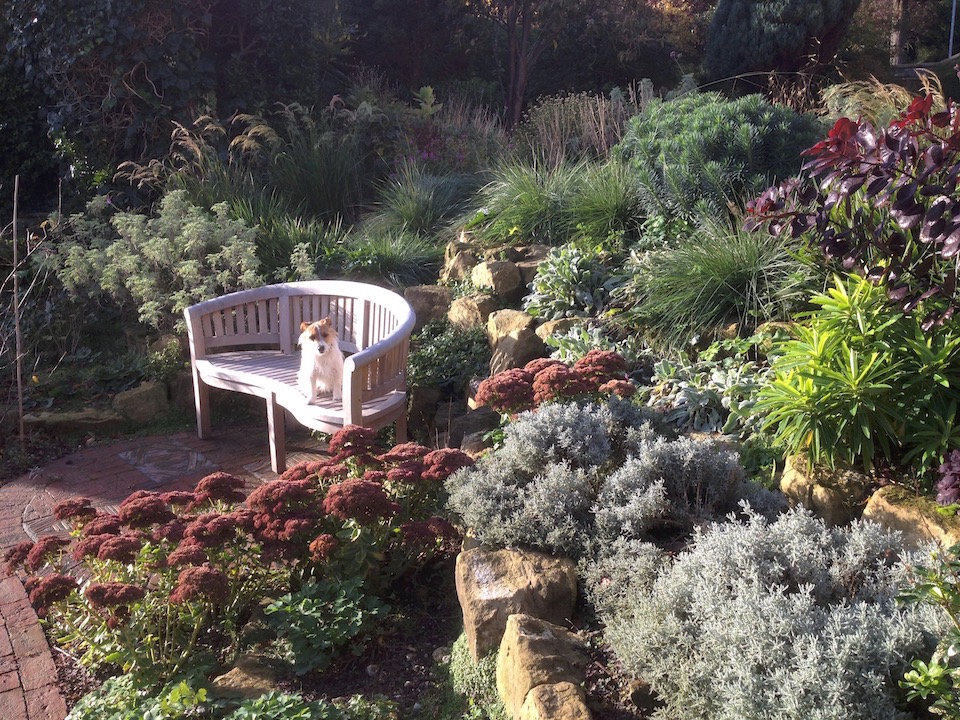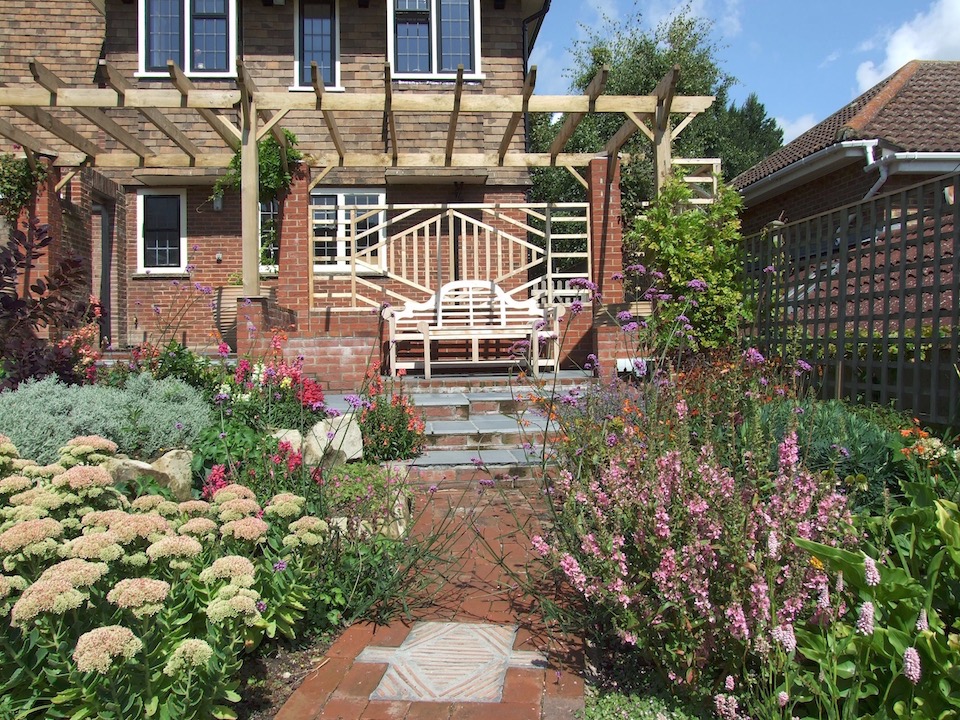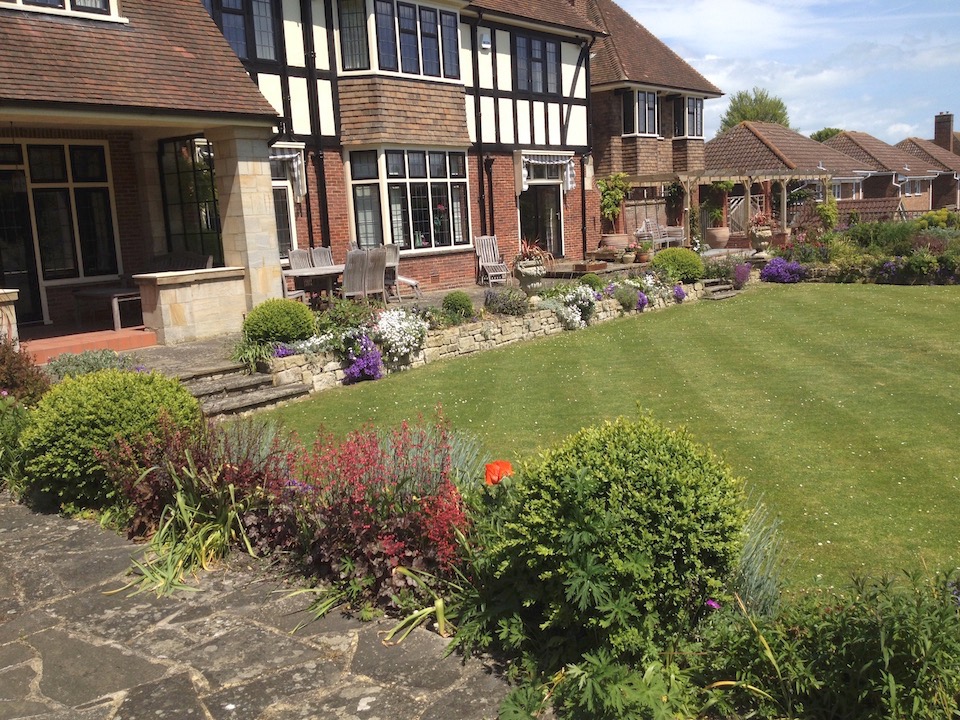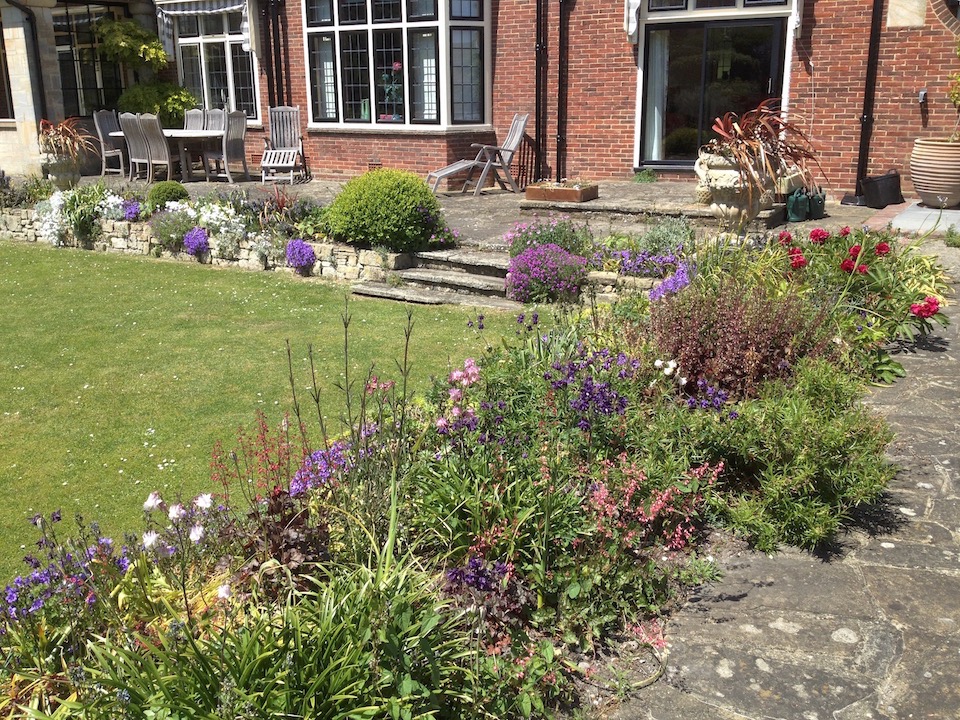 Eastbourne Arts and Crafts garden
I was asked to redesign part of a large garden attached to an elegant Arts and Crafts house in Eastbourne. This area was at a lower level and had been planted with traditional cottage plants. However, it was rather overgrown, with a high hedge on one side. The only features were a straight concrete path and a couple of rickety rose arches.
All this was cleared to make way for a curving brick path with attached circular terrace. These incorporate a Lutyenesque motif that featured in the brickwork of the house. New terraced beds were constructed to one side using large sandstone rocks, on the other a pond and bubble fountain were installed. The planting is exuberant with perennials, grasses and small shrubs which give year round colour and interest. On the terrace, large terracotta pots were planted with Clematis and Wisteria and in time will clothe the timber pergola.
Later, we replanted the beds which surround the lawn and a longer border on the far side of the garden.