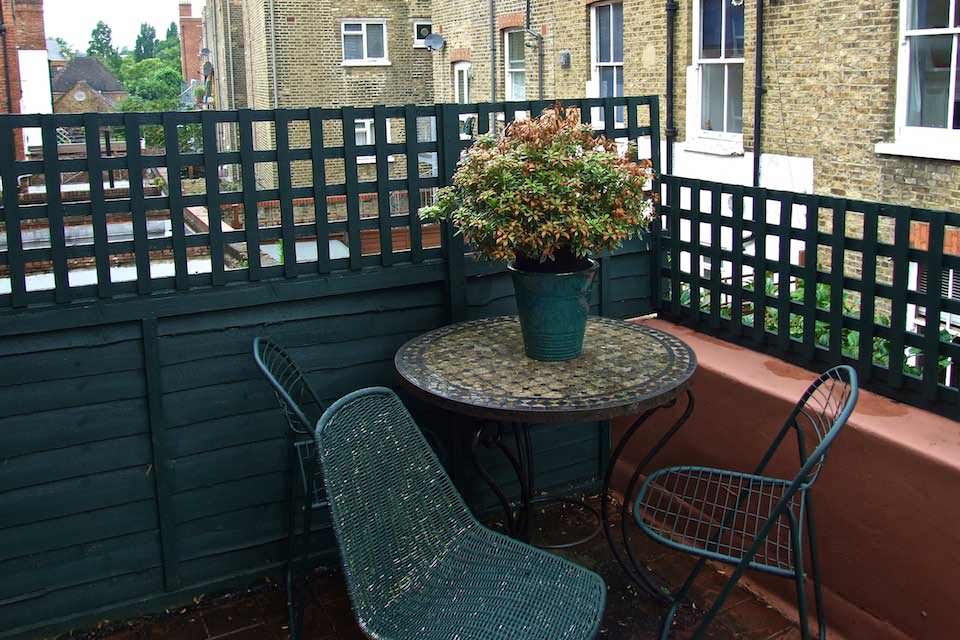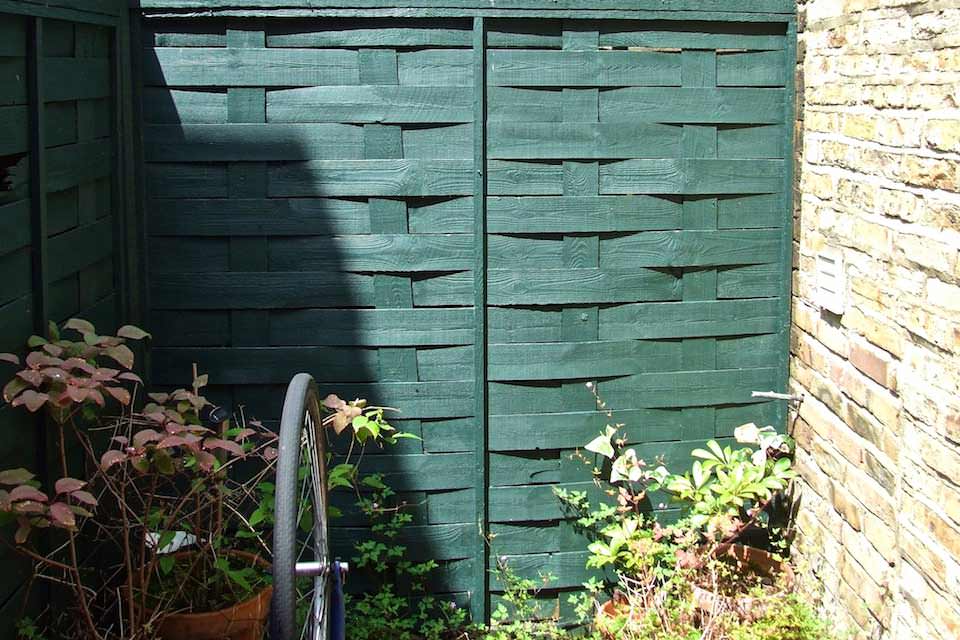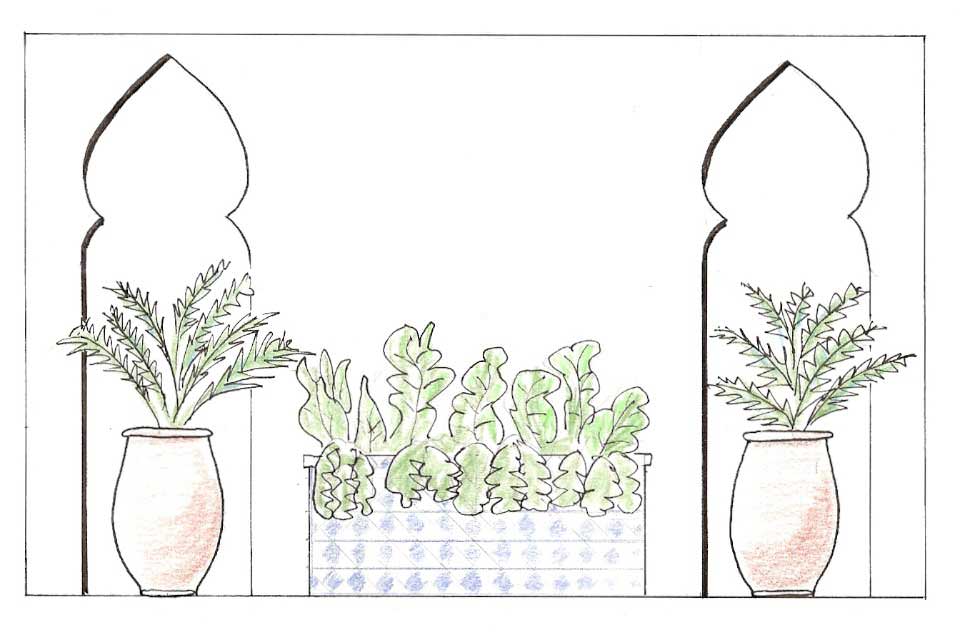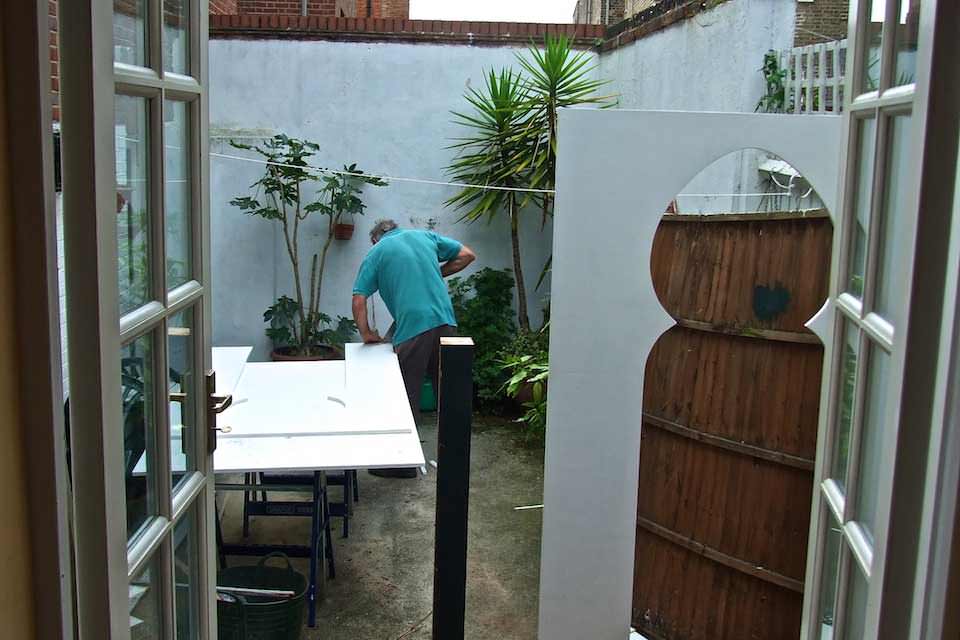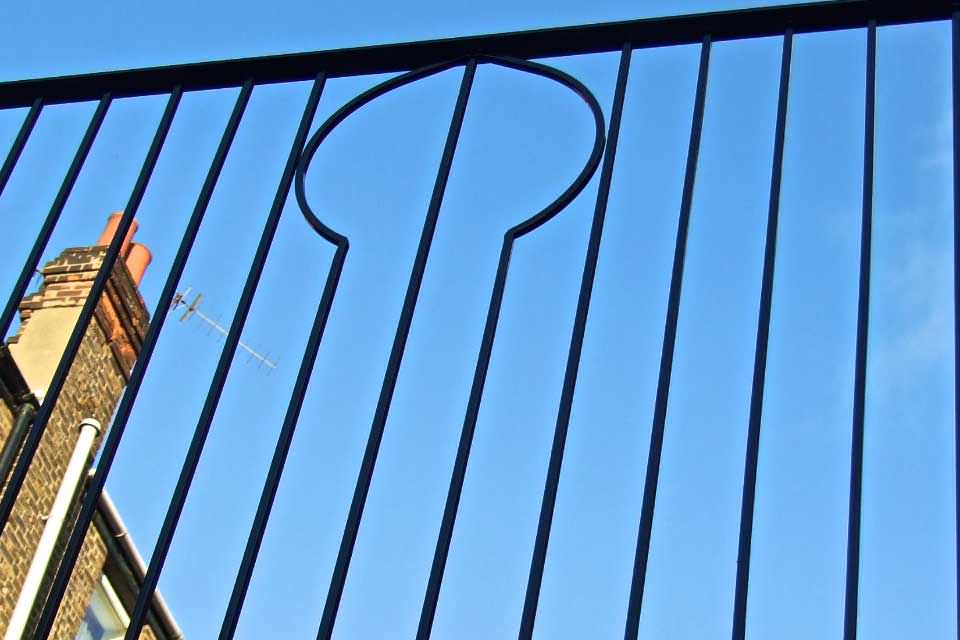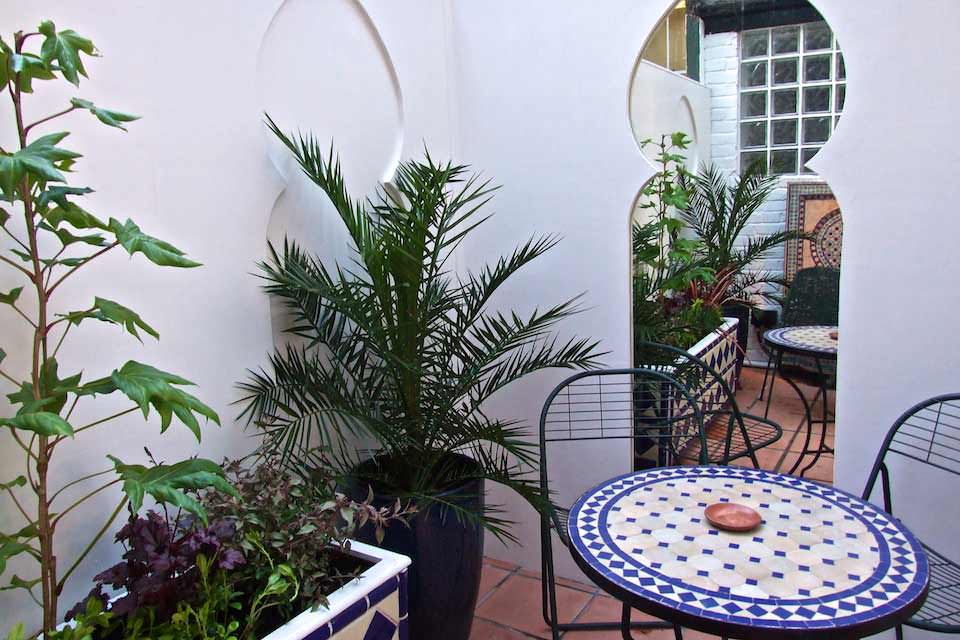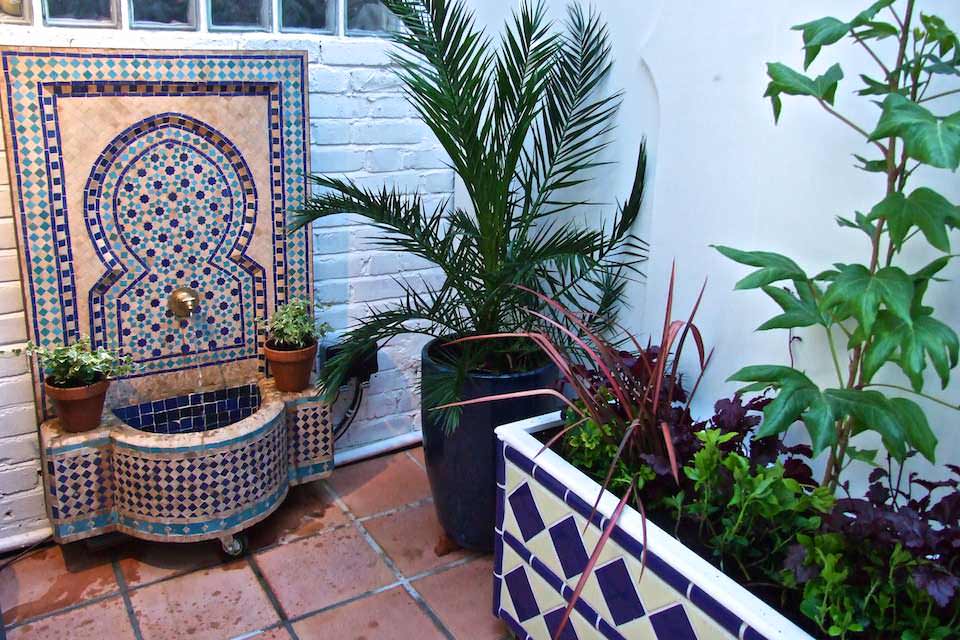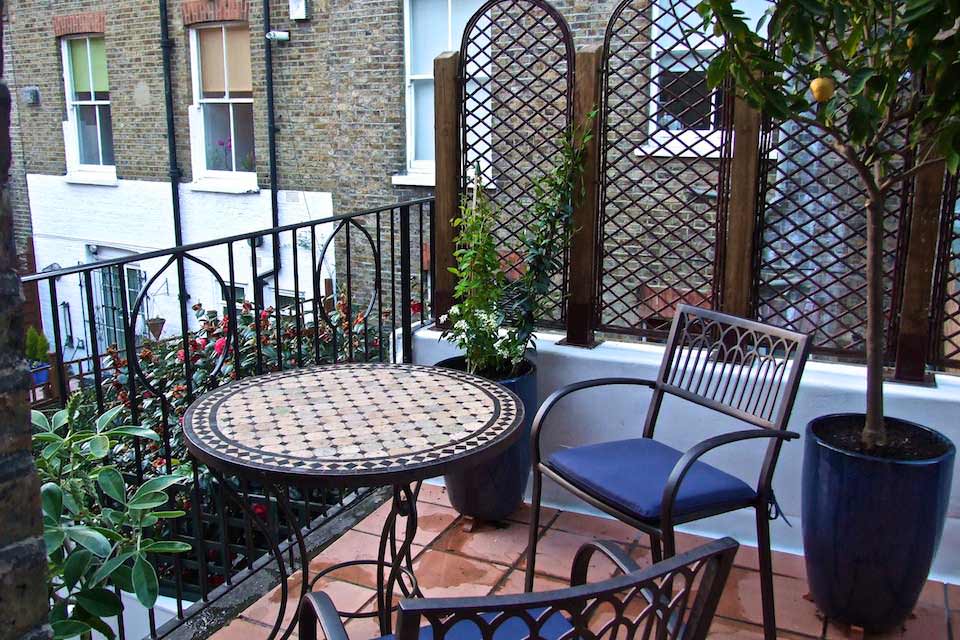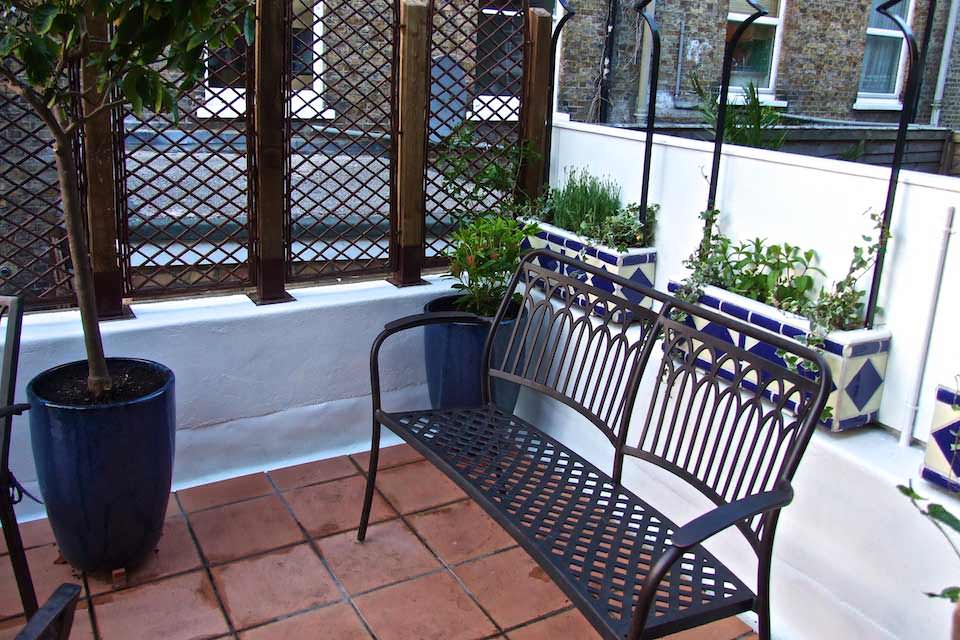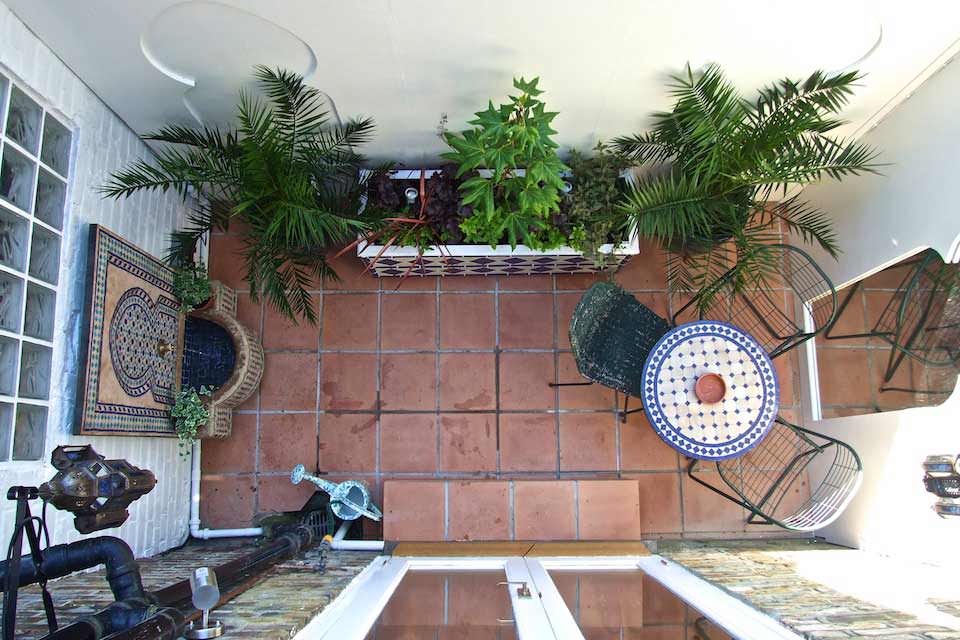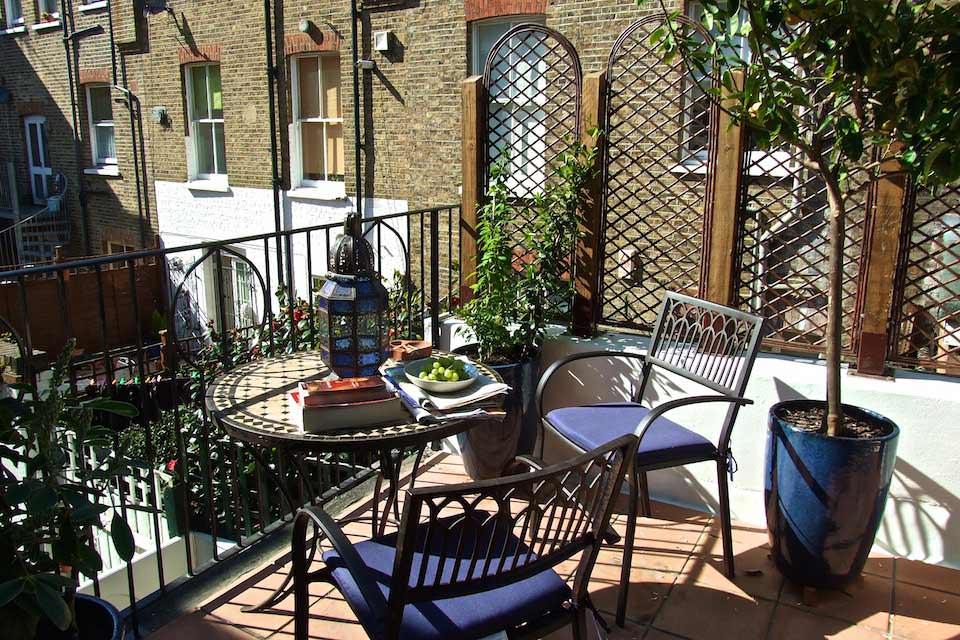 West Hampstead courtyard
"I would like to recreate the Hanging Gardens of Babylon or at least a Moroccan garden, like the one you built at Chelsea" This from a London client who had a tiny roof terrace and an even tinier courtyard. Both were uninspiring, the terrace with uneven quarry tiles that collected water when it rained and a damp and dingy courtyard, decorated with a handful of dead pot plants and a rusting bicycle.
The hanging gardens were a step too far but the Marrakech theme was achievable. We laid larger terracotta tiles in both areas and put up panels with shallow recessed cut-outs to suggest doorways in the courtyard, one with a mirror to reflect the mosaic tiled fountain and make the space seem larger.
Willow panels were fixed above a low wall on the roof terrace to shield the houses behind and I commissioned a wrought iron balustrade. Planting was contained in seven large matching blue-glazed pots and custom made tiled planters. Moroccan lanterns and concealed spotlights create a magical atmosphere at night.